Ana Viktoria
Photography and Film Bridget Fleming Fashion Direction Katy Lassen Model Ana Viktoria at Tomorrow Is Another Day
Also talks fashion, art and identity with performance artist and model Ana Viktoria
I came to London and started out in fashion but the more I got into it the more I was like, wow, I'm not sure if I even like fashion that much now, because am I interested? It was like a switch and oh, I'm not sure if I'm even interested anymore. I was starting to think, what do I actually like about fashion? Is it wearing clothes? How do these clothes make me feel? How do these clothes represent an identity? I realised that I am actually much more interested in representing that.
I started out making films and then I was using myself in films, and then I realised wow, I love performing and moving, and being in front of a camera. I like being in charge of what I do, and feeling it with my own body.
I want my work to speak more to people who are less likely to go to museums, because that's where I come from; a small town with no access to anything other than the internet.
I just want to be very open-minded, I want to be happy with myself, that's my main goal I think.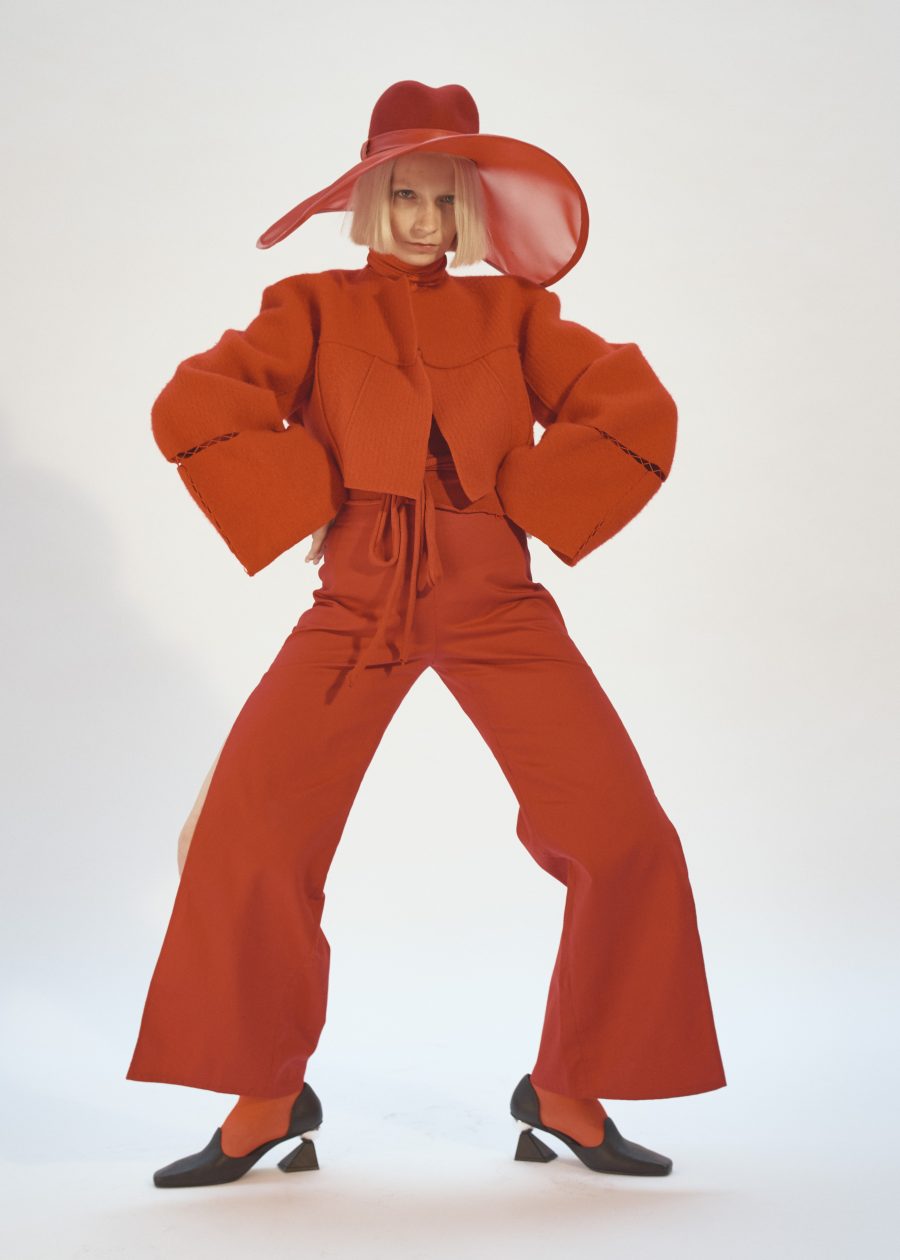 Roll neck by Warehouse, Wrap top, jacket and trousers by Kepler London, Hat by Awon Golding Millinery, socks Stylist's own, Shoes by Yuul Yie
Photography and Film Bridget Fleming Fashion Direction Katy Lassen Model Ana Viktoria at Tomorrow Is Another Day Hair Suzanne Lichtenegger Make-up Eli Wakamatsu Casting Director Felicity Webb Fashion Assistance Sammiey Hughes Photography assistance John Temones