Celeste Ortiz / Self Reflection
Photography Celeste Ortiz Words Simone Konu Rae
Chilean based photographer Celeste Ortiz is somewhat of an introvert.  Her work invites us into her intimate and slightly serene world, where she is the subject, along with the flora and fauna from her nearby surroundings.  There is something peaceful, calming and honest about Ortiz' work, especially in a world in which we are bombarded with the over glossed perfection of images on social media.  Ortiz' photographs require you to take a moment…to pause, linger and reflect.  We chat about the image making process, representations of the female form, and how Instagram censorship shapes our perceptions of body norms for women.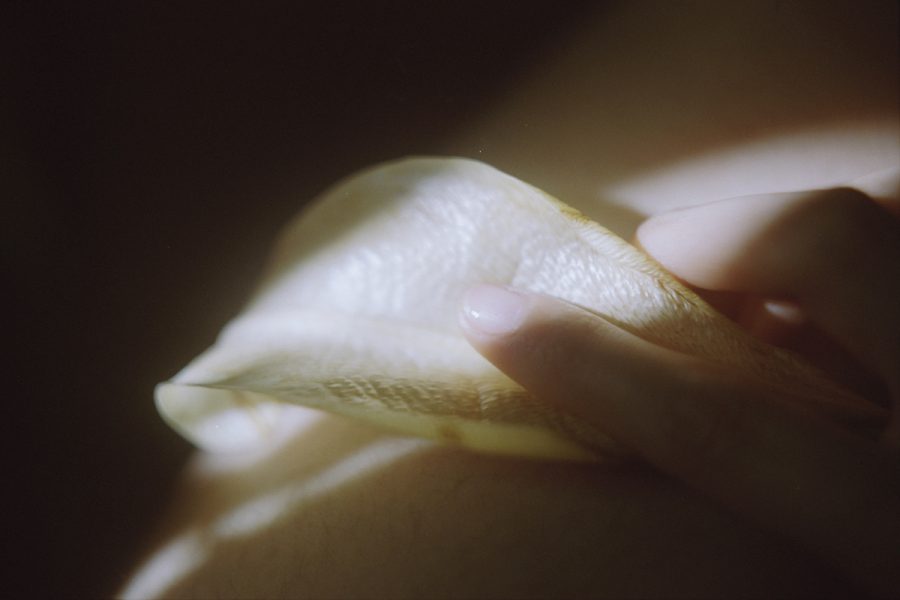 Tell us a bit about how you got into photography
I started to play around with a little digital camera almost 10 years ago. At first it was just a pastime. I didn't even realise when it had become a really important part of my life. Actually, I don't remember when I started to call myself a photographer.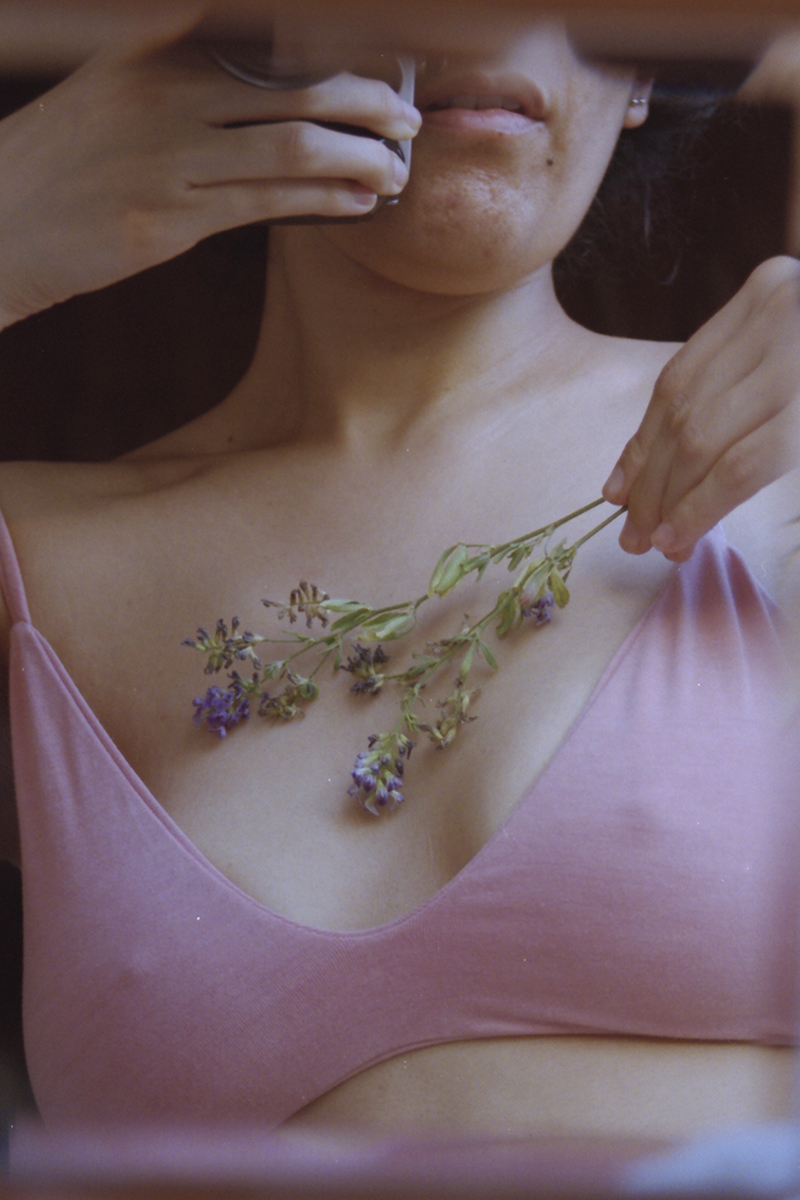 You live and work in Chile, how do you think this has shaped your work?
I think every circumstances of our lives are going to shape, in a way or another, what we do, and the place we live is part of that. For me, the territory I live it feels isolated. Chile can be an island. That maybe made my work look to the inside.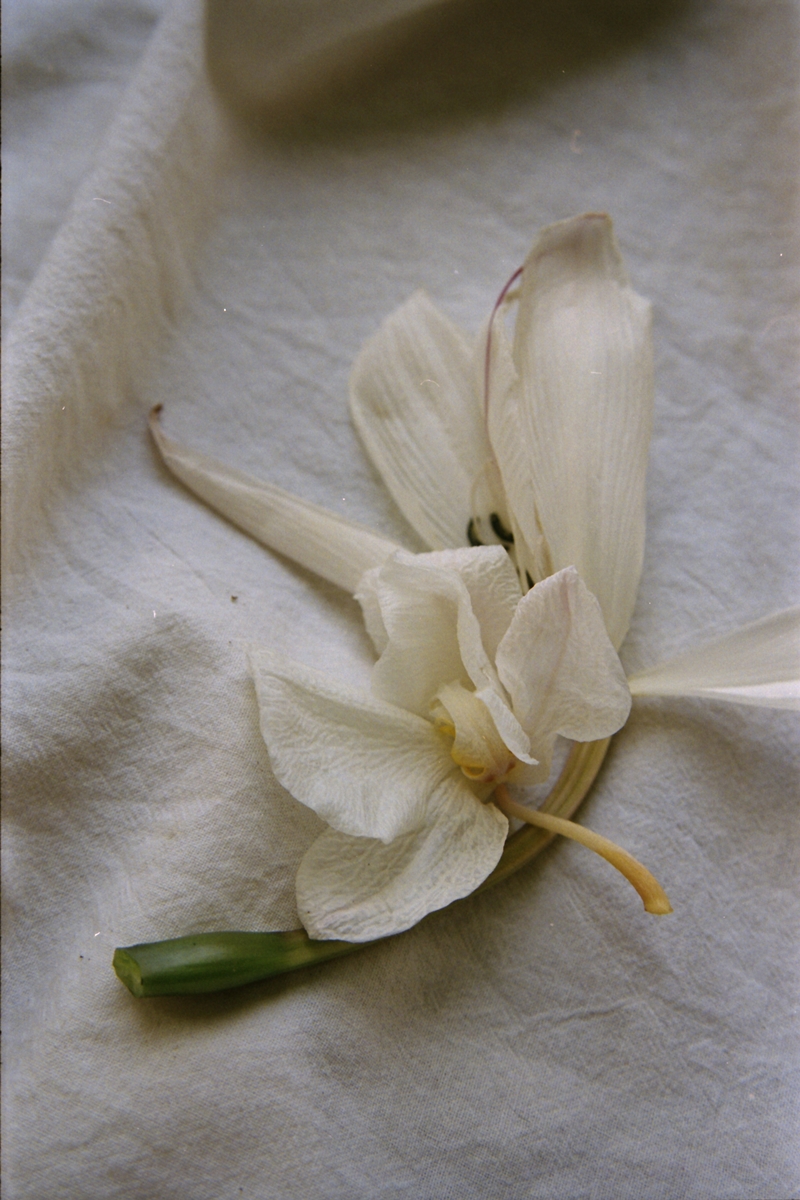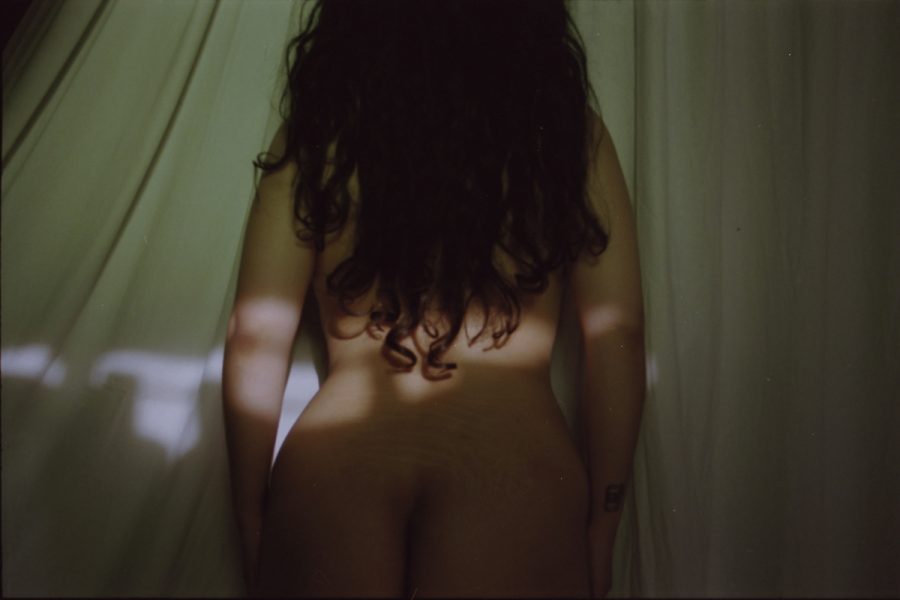 Your work is concerned a lot with self portraiture – how do you feel about representing the female form using your own body? 
When I started doing self portraits I didn't know about the importance of it. I knew about how women are normally represented on tv, on magazines. The objectification, the stereotypes. But took me time and personal learning to realise that by showing me how I am, could be something to go against this patriarchal representation. It's just a small act, but it feels like a little contribution.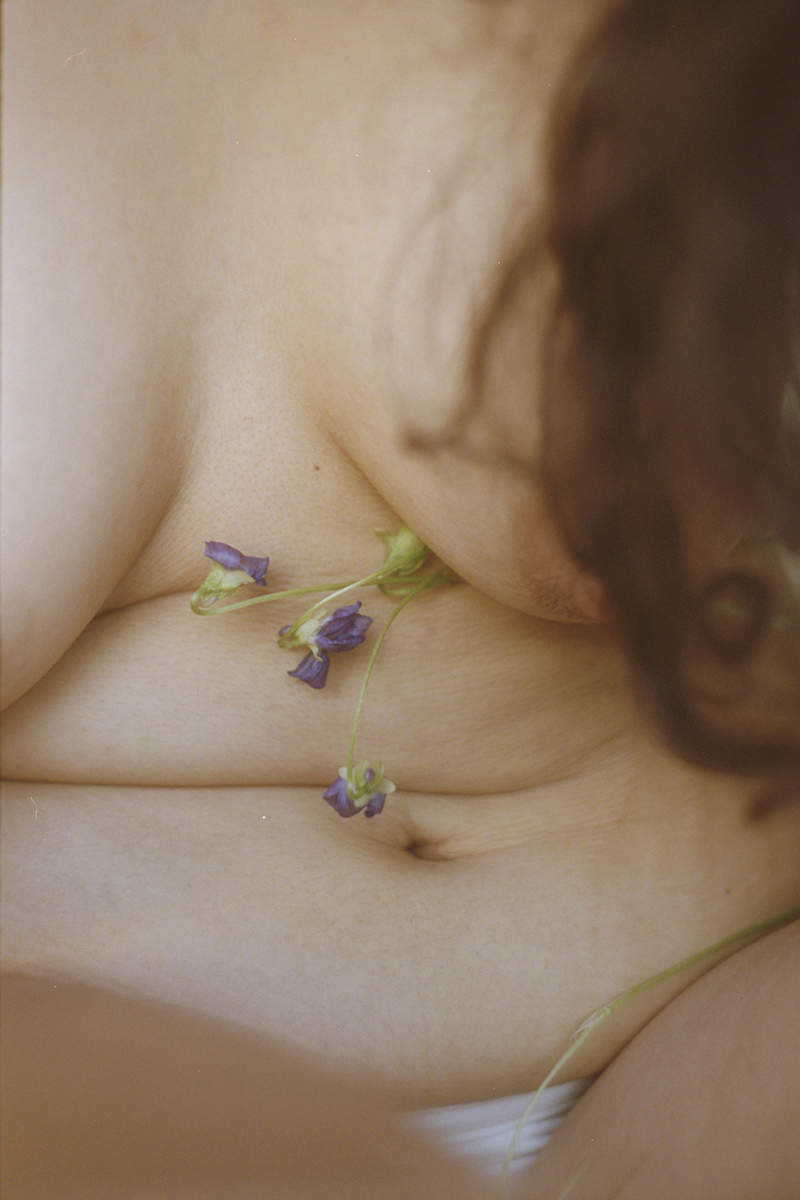 You make strong connections between the female body and nature in your work.  Can you tell us a bit more about how you see this connection.  Is there symbolism to the flowers you choose to photograph?
No, there's not a symbolism like "red roses mean passion", or something like that. I photograph the flowers I planted and grew myself, the one that grow in the garden or nearby. I used to bring some flowers or leaves to my room to photograph, and it felt like trying to bring the outside to the inside. But then I started to see more closely, the texture of them, the curves of them and wanted to see them and photograph it like I would do with a human body. I like to blend them, flowers and skin. Now it doesn't feel like something from the outside anymore, it feels like part of the same.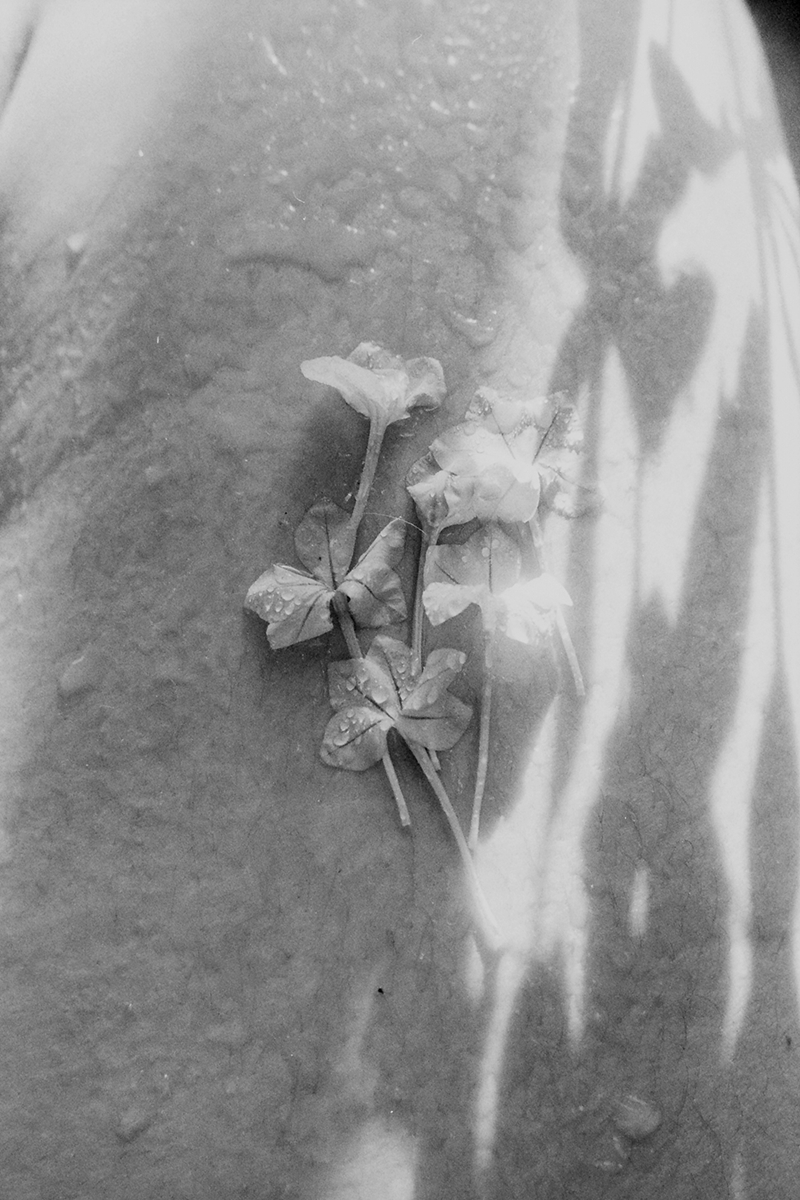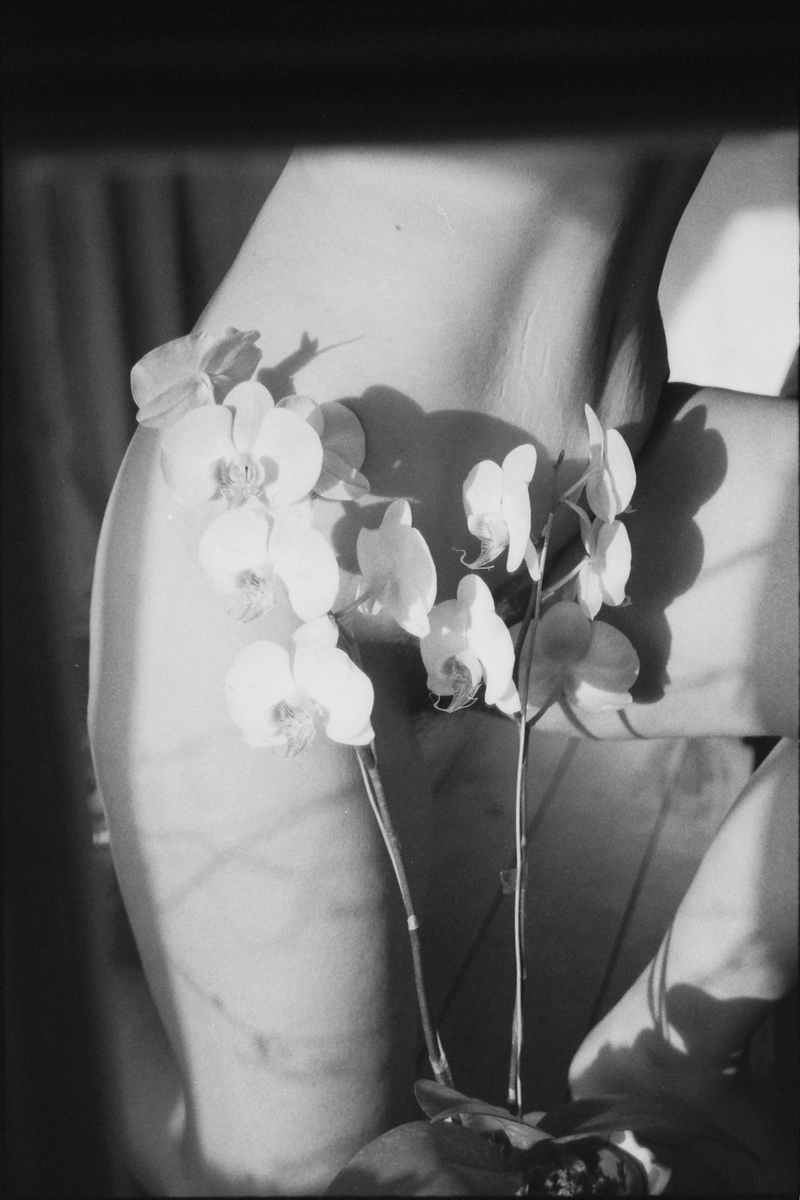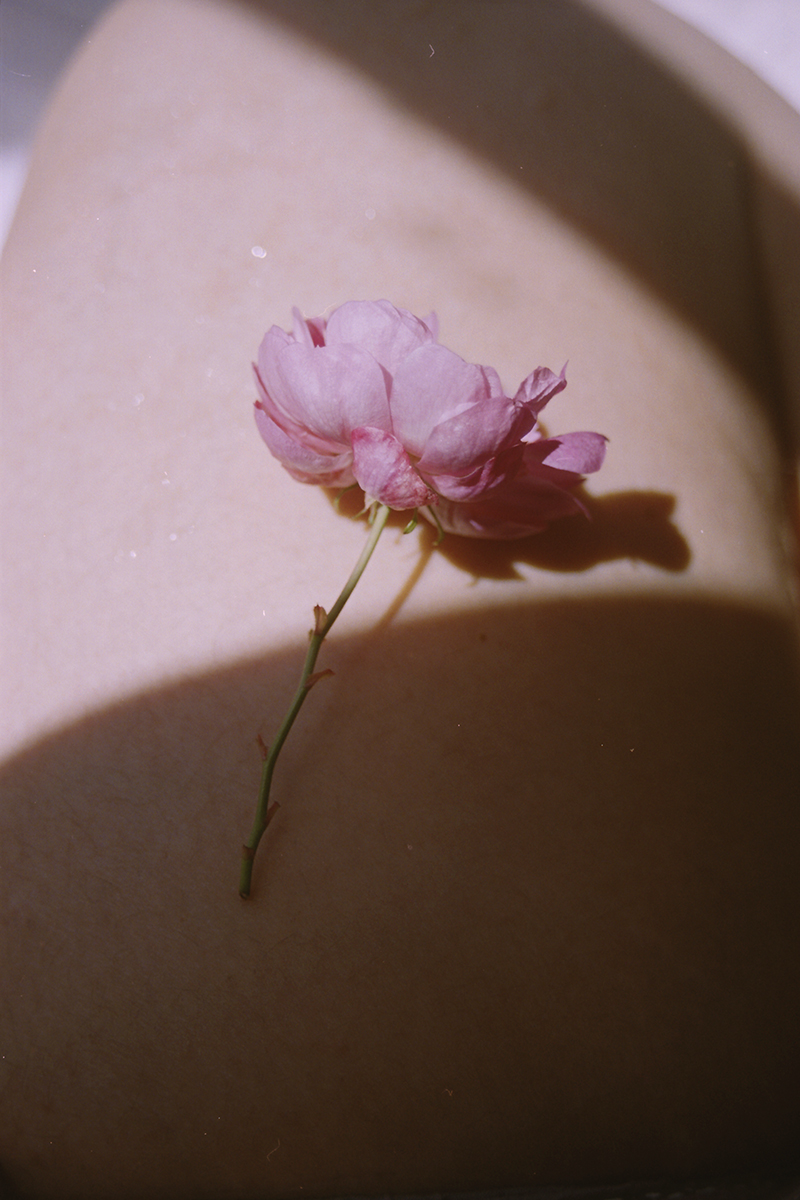 Were there any specific experiences you have had that you feel helped you relinquish anxieties about control and allowed you to just make the work?
I think I have "failed" so many times… You just learn that not everything is going to be as you expect, but when you get it right, then all was worth it.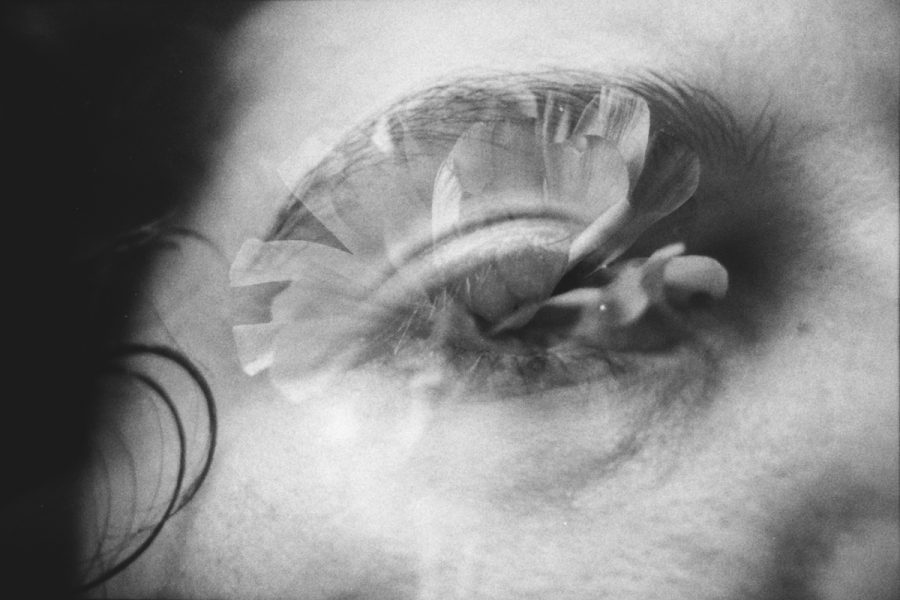 How important do you feel Instagram is for sharing your work? 
It's super important, just too important and I don't like that. I don't have yet the way of showing my work as I would like to, doing an exhibition by myself or a photobook. So, instagram a great way of reaching out to people and share what I do, but everybody knows it's far from being a perfect social media. Artist are bullyed there, they hate female form, the hate skin and fear nipples.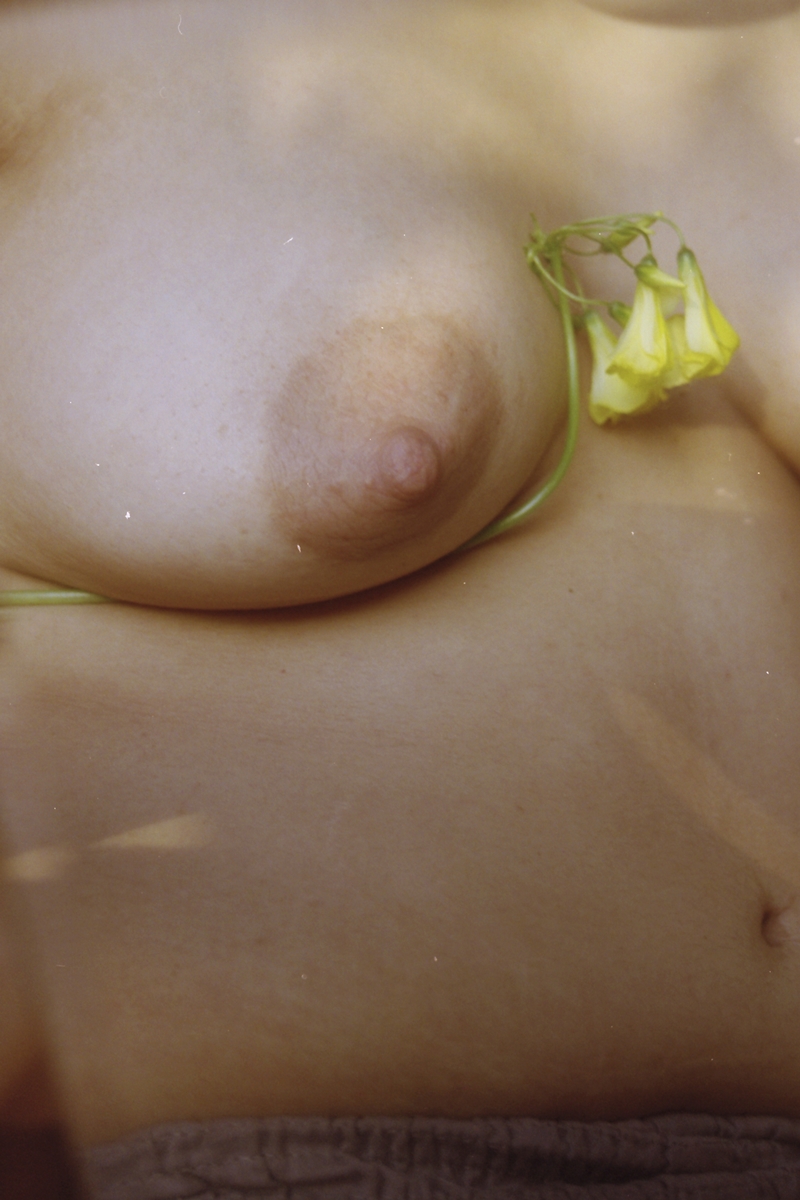 Your images have been removed by Instagram censors on a few occasions.  Do you find you self censor in the image creation process or with regards to what you post? And how does this make you feel about your practice and the female body?
Being censored of course is awful. I try to play by they rules, because I don't want to lose my account. But one image got deleted recently because of some hair and that really felt bad. Seems like since that my account has been "shadow banned", sometimes you can't find it in the search or my post doesn't appear when searching the hashtags. So, Instagram doesn't want my pictures to be seen? My body to be seen? That's the treatment that a honest representation of female body receives, while porn and guns are still there being shared. But this only encourages me. I'm not gonna stop making the pictures I want just to please them.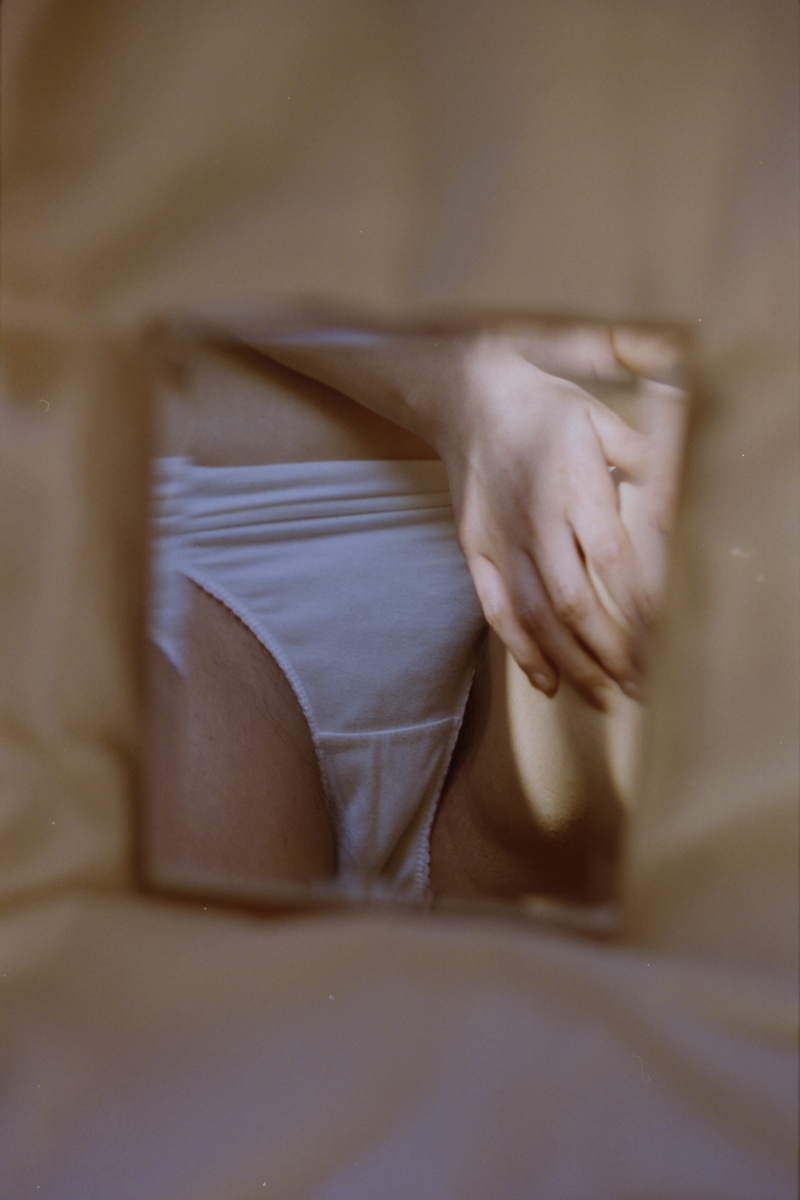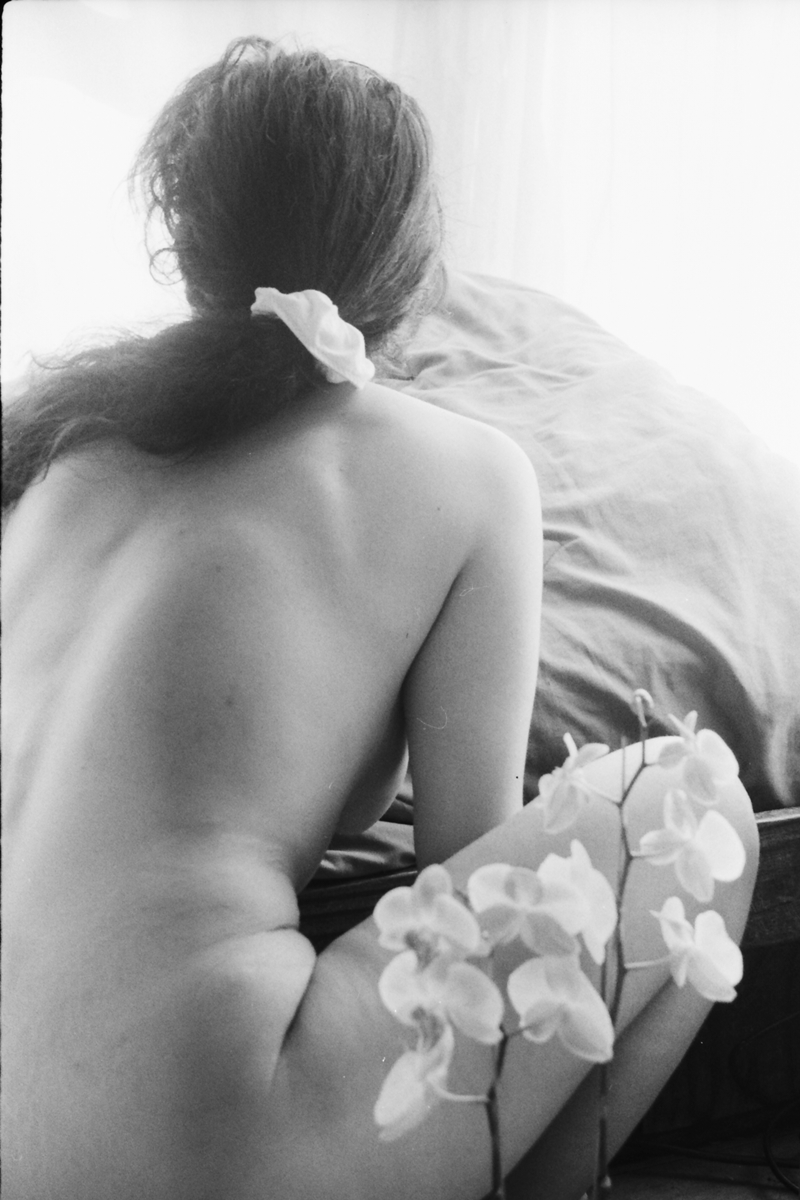 What do you think the biggest lesson your photographic practise has taught you?
That's a great question. I think it has teach me to live. To set up my mind in something

 and focusing on that

. I

t gives me a purpose

 

every day.
What is next on the horizon for you?
Good things, of course. I don't know exactly what, but I'm optimistic about it. I like keep going and going
and just see what happens.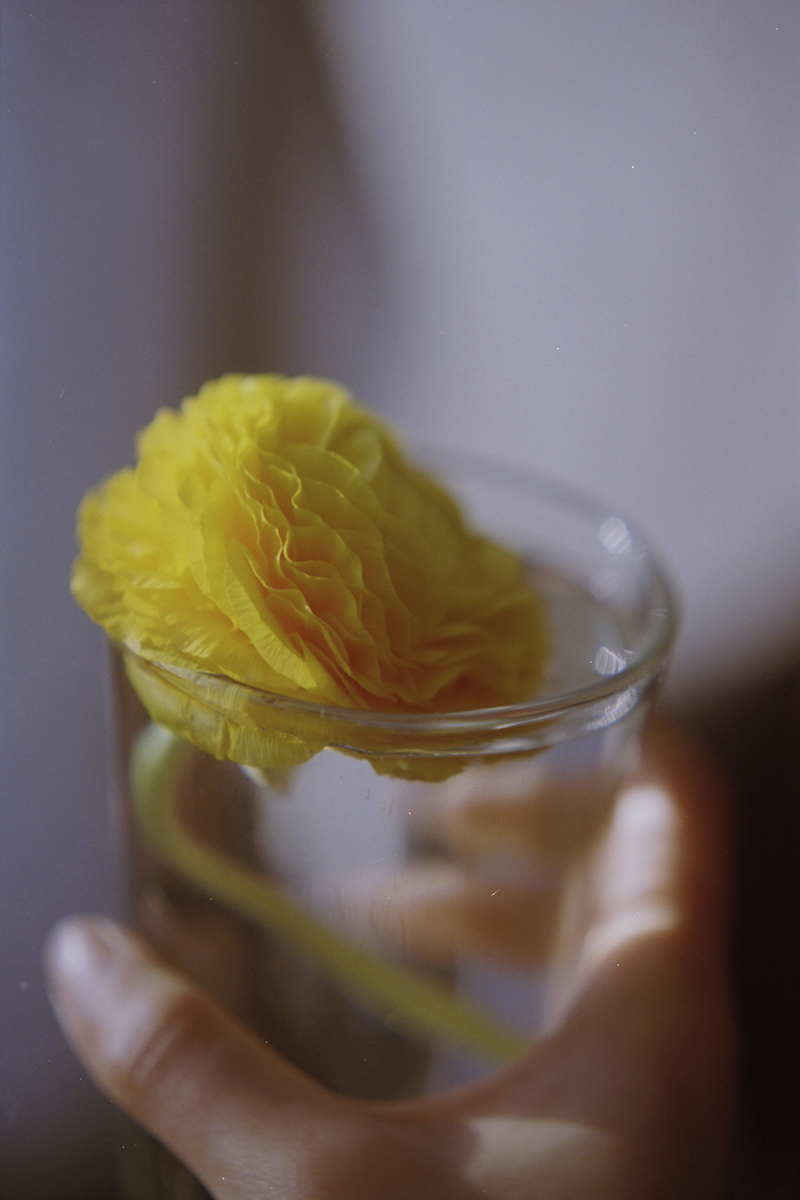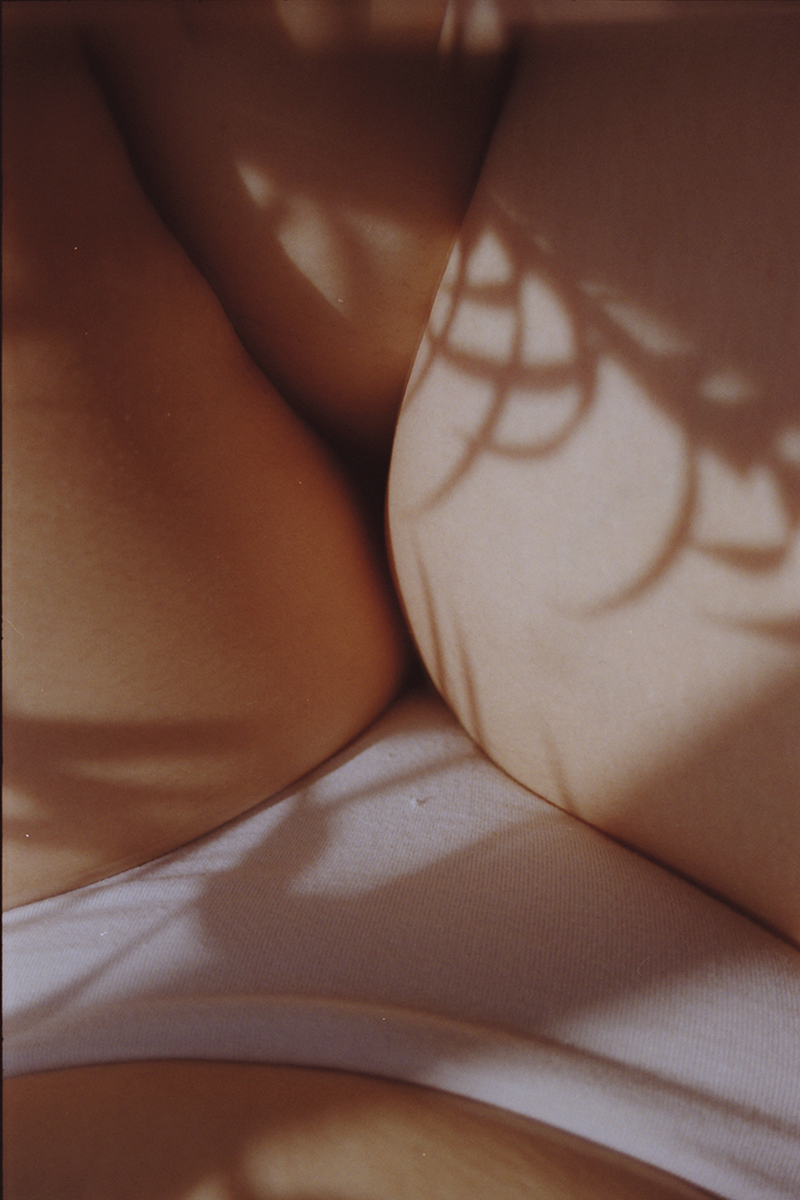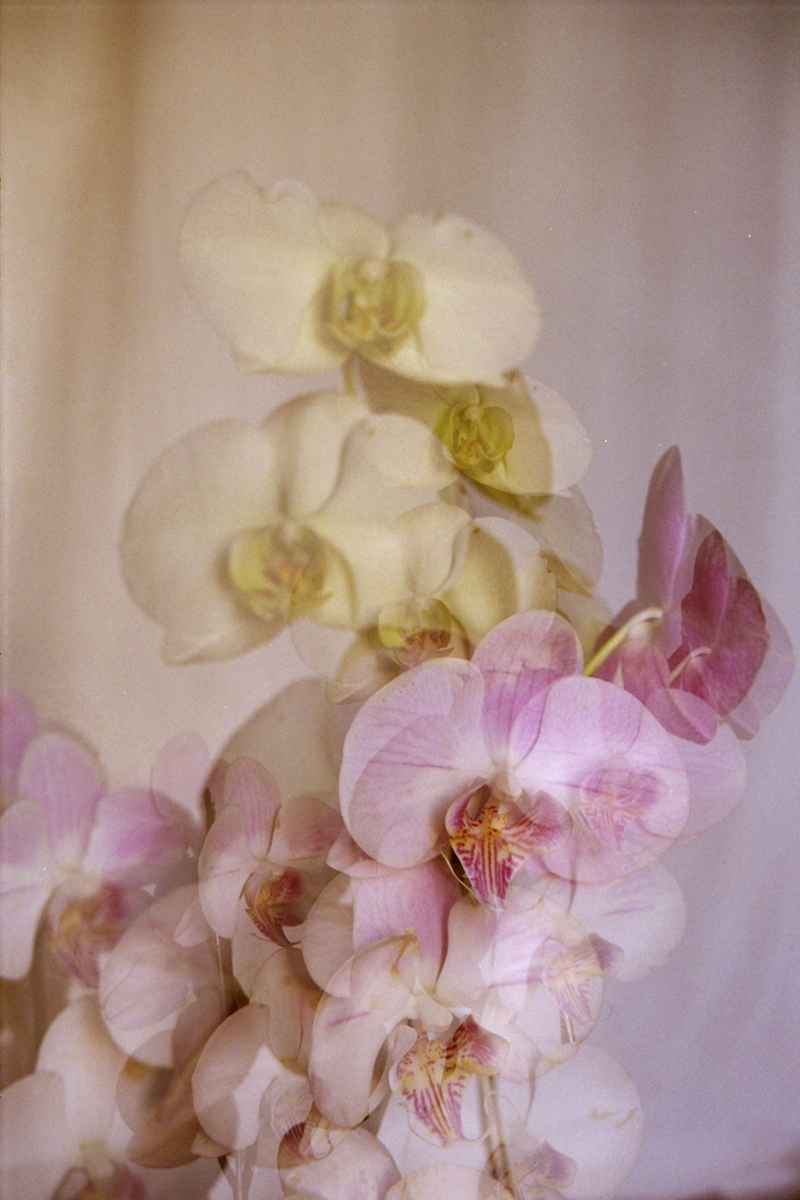 Prints of Celeste Ortiz' work are available for sale here
Photography Celeste Ortiz Words Simone Konu Rae